Christos has been a partner of Taalhuis Amsterdam since the very beginning and helped building Café Méditerranée in our Vondelpark location at Tweede Schinkelstraat.
The Mediterranean products in one of our 'Taalhuizen' or during one of our events are from Christos' Bakaliko webshop, specialized in Mediterranean delicacies. Talking languages: 'bakaliko' is originally a Turkish word that passed into the Greek language. A place that is a cross-over between a meeting point, a cafe and a grocery shop, all in one.
Next to being a food lover, Christos is also an experienced dancer and he enjoys teaching others traditional Greek dances.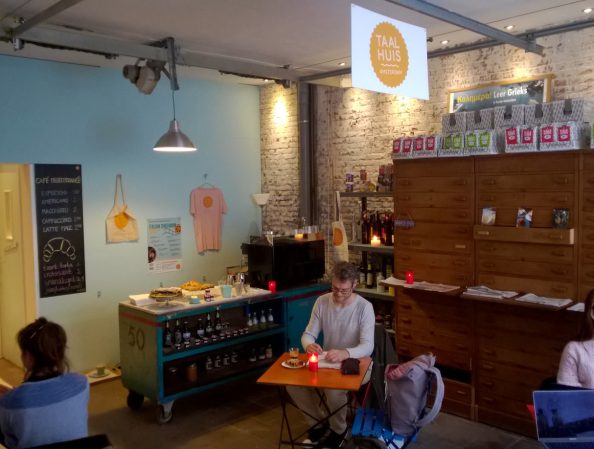 Since 2018 – Café Méditerranée