15-11-2019
This October our Arabic teachers Mina and Farah took us Upper Egypt to study Egyptian Arabic and learn about the ancient and modern Egyptian (ánd Nubian) culture!
With books and suitcases we took off to Cairo and from there to Luxor, where we stayed 3 nights before boarding a beautiful Dahabiyya (traditional sailing boat)!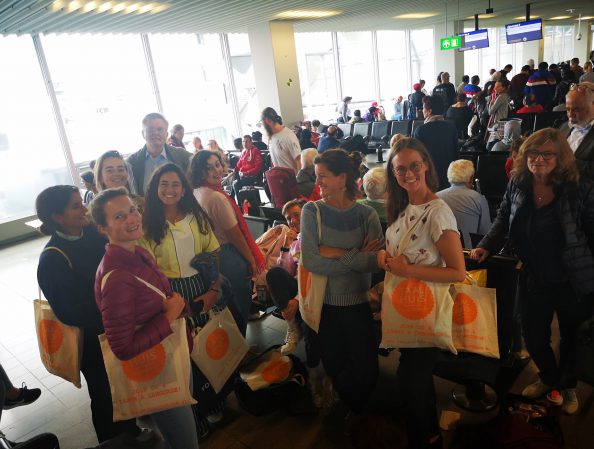 The next 5 days our eyes saw only the blue of the Nile, green of palmtrees and yellow of the desert and the uncountable temples. And of course we were immersed in Arabic verbs, letters, chit chats on the souk ("Tawaabil?" / "la shukran" / "ba3deen?" ("later?") /"inshallah")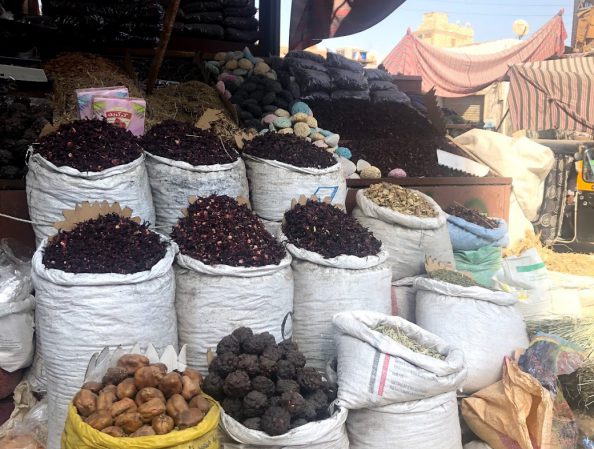 (Spices: توابل tawaabil)
Every day we had 3 hours of playing and talking and studying Arabic with Mina and Farah and Tasniem.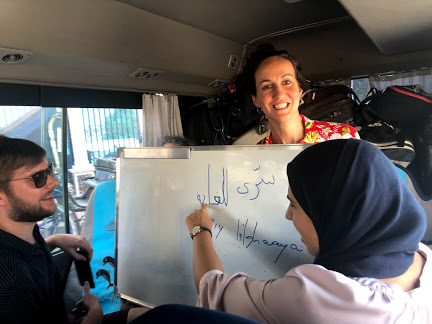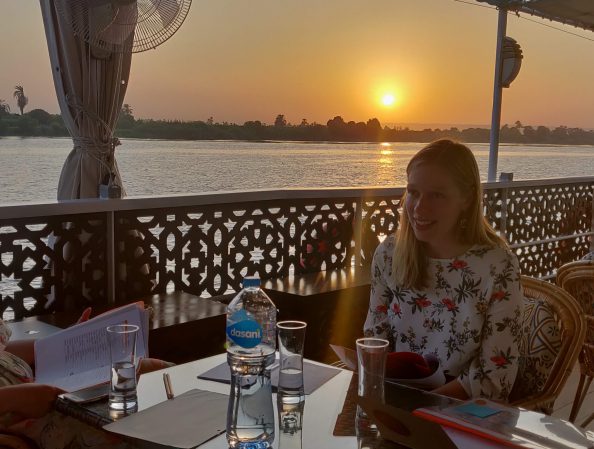 And still dizzy from verb conjugations, Samir (our guide) told us all secrets about the female pharao Hatshepsut, about Ramses II, about all the Gods of ancient Egypt and how there are still present in nowadays Egypt.
10 days was just enough to know how much more there is to know about this country  and language. Next year another trip to Egypt, inshallah!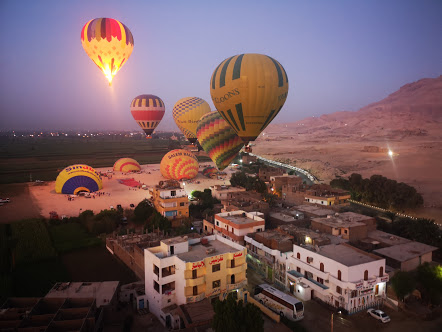 Thank you Mina and Farah
Thank you crew of the Dahabiyya
Thank you Samir and Realegypt
Thank you Jaap for making another beautiful video!